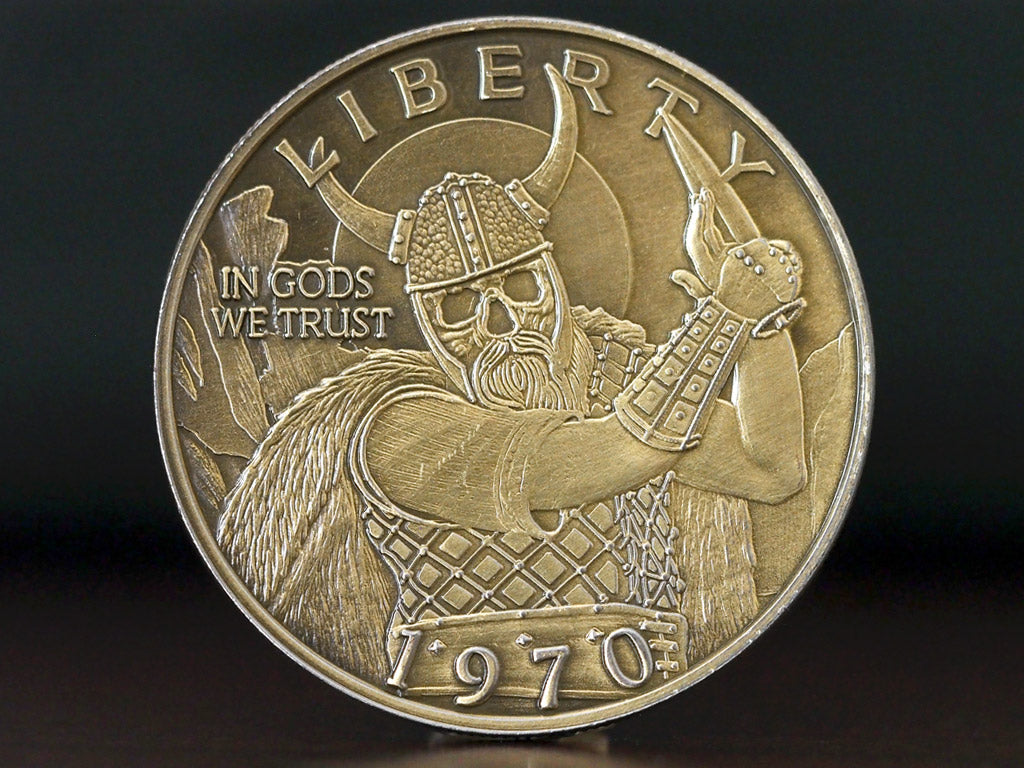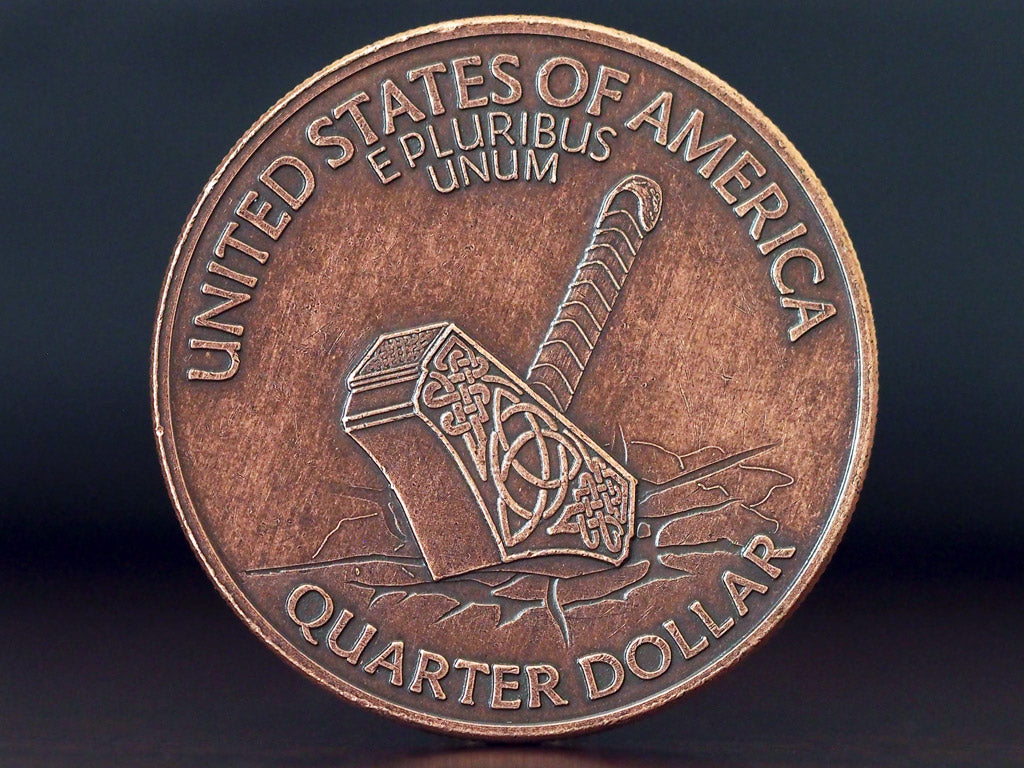 $8.99
Hobo Coins Series III - Hammer of the Gods
Hobo Coins are die-struck coins that reimagine classic US coins with new designs.
The Hammer of the Gods |  1970 Quarter Dollar, 39mm
I would gladly mortgage my house (and maybe sell an organ or two), to go back in time and be front-stage at one of their concerts. Led Zeppelin set the bar for classic rock, so of course I had to design a coin inspired by them. Immigrant Song tells the tale of nordic conquerors, and that's the inspiration for the The Hammer of the Gods quarter dollar with an skeletal overlord warrior on the front and Mjölnir (the literal hammer of a god), cracking the coin's back. If you can't die with a sword in hand, this coin could help get you to Valhalla (full disclaimer—it won't).
As with all the coins, this is a 39mm die-struck, hefty 10 gauge coin. 
Each coin weighs about the same as 5 US. quarters, and are a little larger than the size of a US Dollar coins. Die-struck with over 100 tons of pressure in solid metal alloys and featuring a variety of finishes as shown. It's important to note that the brass-plated steel coins are a little thinner than the other finishes (12 gauge), but can be used with magnets.
Please note that Hobo Coins are not actual US currency or modified US currency coins, they are die-struck new coins at different sizes, weights, and with different art than actual US coins.