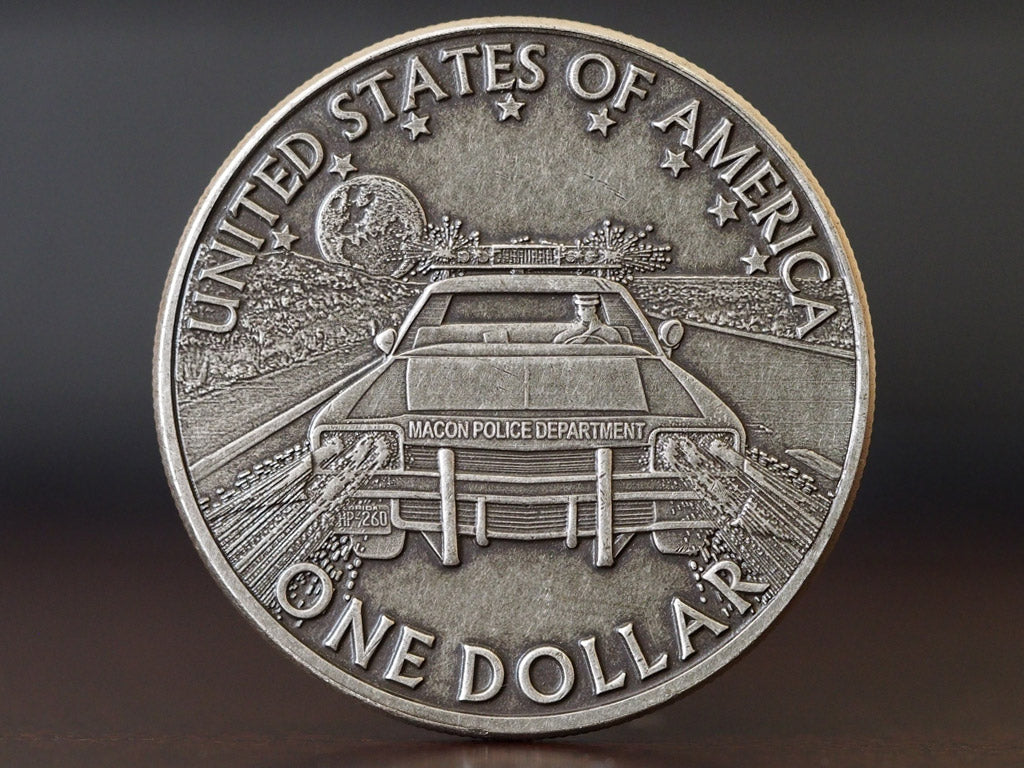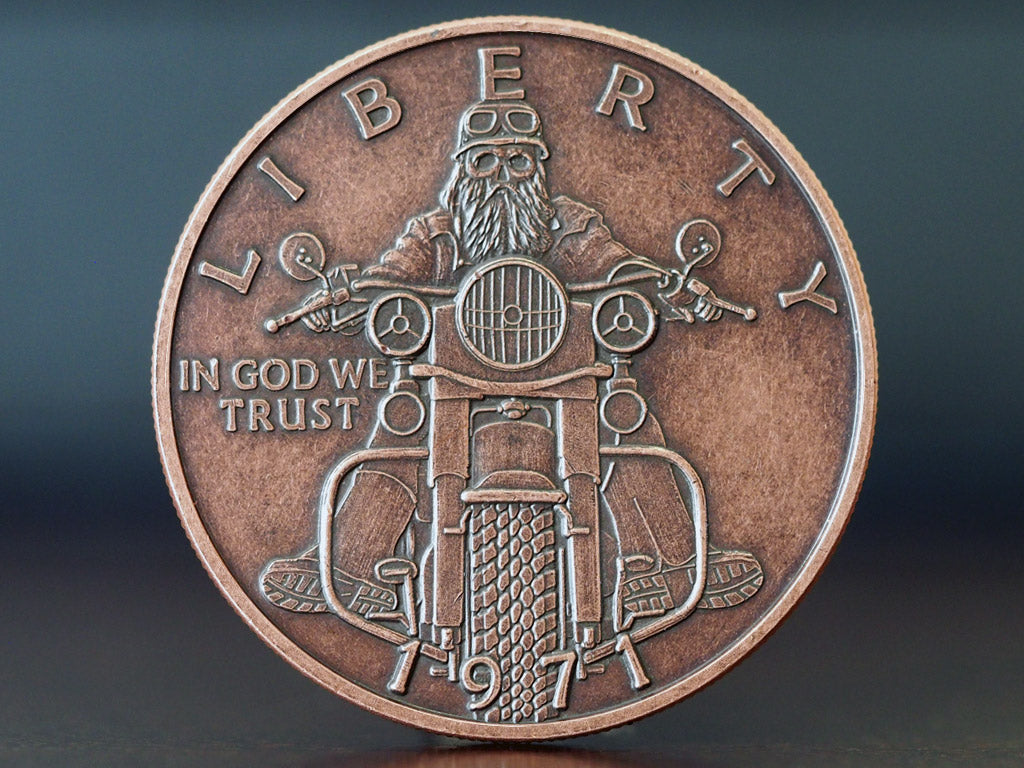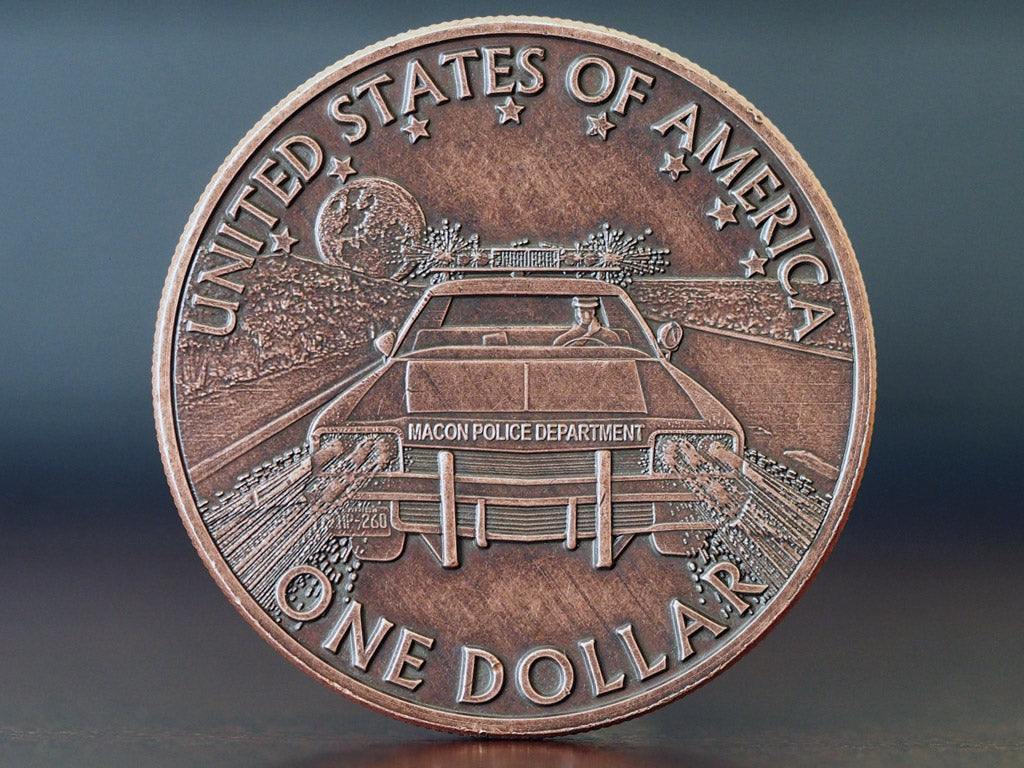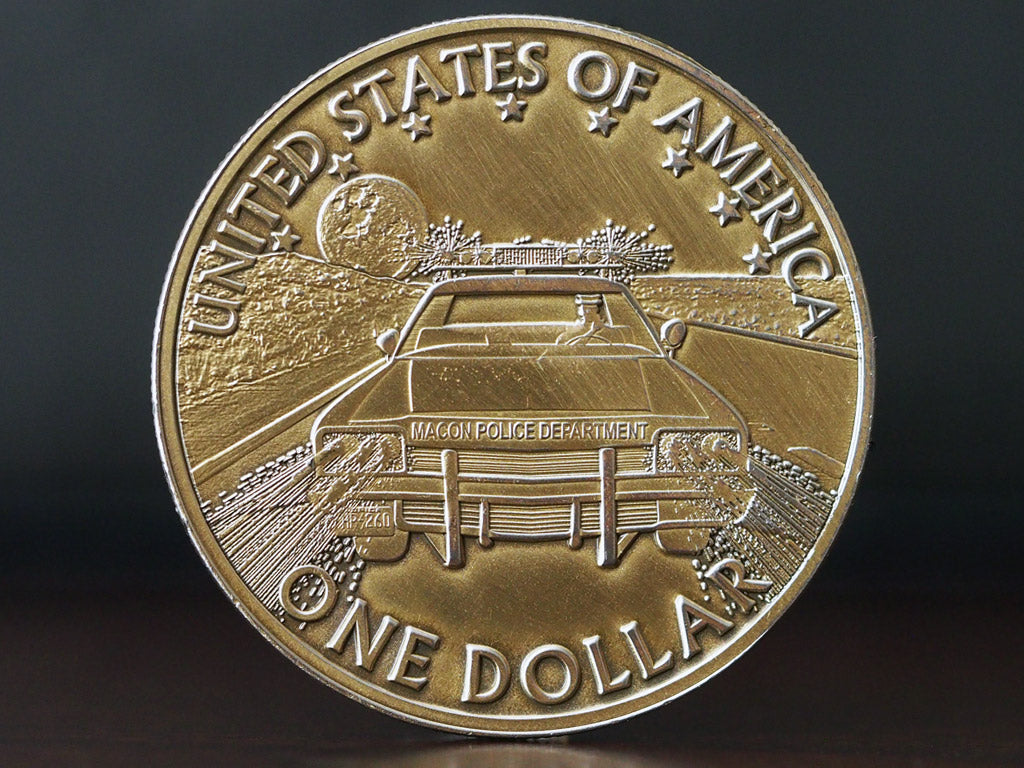 $8.99
Hobo Coins Series III - Midnight Rider
Hobo Coins are die-struck coins that reimagine classic US coins with new designs.
 The Midnight Rider  |   1971 Silver Dollar, 39mm
Of course it's a silver dollar, I mean, come on! This coin practically designed itself, with a Midnight Rider on the front being pursued by the police on the back—because, you know, they're never going to catch him! Why the Macon Police? Though originally from Florida, the Allman Brothers lived in Macon, Georgia at the time of this songs composition and release. 
As with all the coins, this is a 39mm die-struck, hefty 10 gauge coin. 
Each coin weighs about the same as 5 US. quarters, and are a little larger than the size of a US Dollar coins. Die-struck with over 100 tons of pressure in solid metal alloys and featuring a variety of finishes as shown. It's important to note that the brass-plated steel coins are a little thinner than the other finishes (12 gauge), but can be used with magnets.
Please note that Hobo Coins are not actual US currency or modified US currency coins, they are die-struck new coins at different sizes, weights, and with different art than actual US coins.