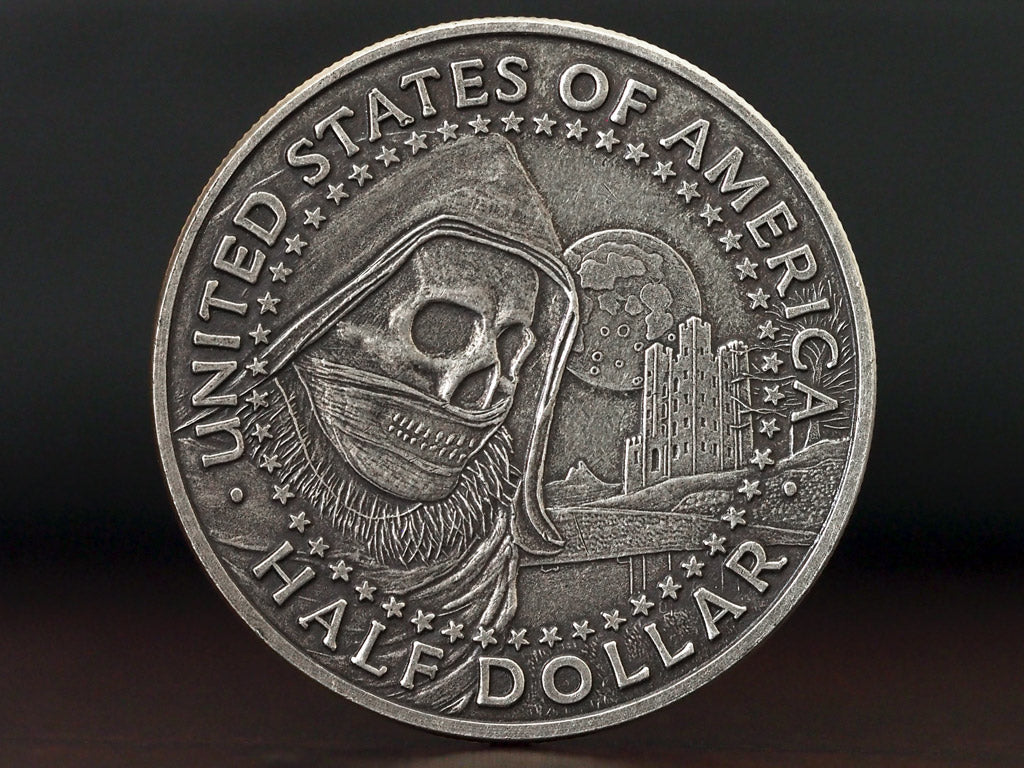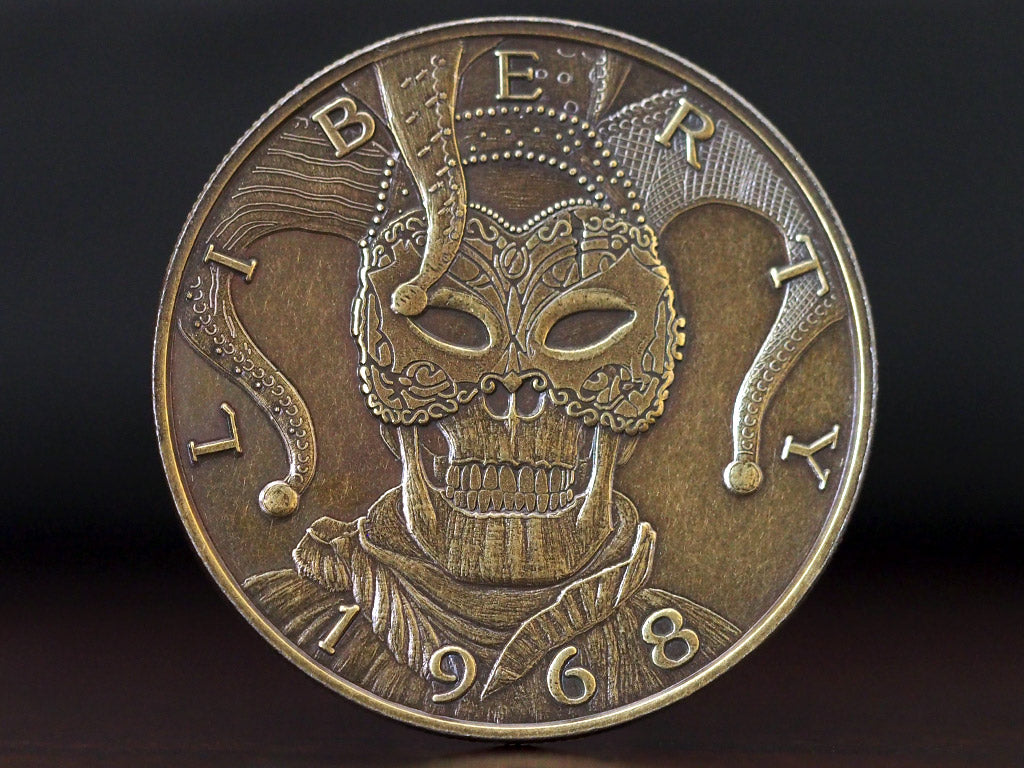 $8.99
Hobo Coins Series III - Watchtower
Hobo Coins are die-struck coins that reimagine classic US coins with new designs.
The Watchtower  | 1968 Half Dollar, 39mm
Originally written by Bob Dylan (off John Wesley Harding, amazing album in its own right), this coin was inspired by the much better known 1968 Hendrix cover of the song. Even when playing his own song, Dylan has said "I always feel it's a tribute to him in some kind of way." Designed with the Joker on the front, and backed up by the Thief and the Watchtower on the obverse side, this is my tribute to one of the defining songs of the era.
As with all the coins, this is a 39mm die-struck, hefty 10 gauge coin. 
Each coin weighs about the same as 5 US. quarters, and are a little larger than the size of a US Dollar coins. Die-struck with over 100 tons of pressure in solid metal alloys and featuring a variety of finishes as shown. It's important to note that the brass-plated steel coins are a little thinner than the other finishes (12 gauge), but can be used with magnets.
Please note that Hobo Coins are not actual US currency or modified US currency coins, they are die-struck new coins at different sizes, weights, and with different art than actual US coins.