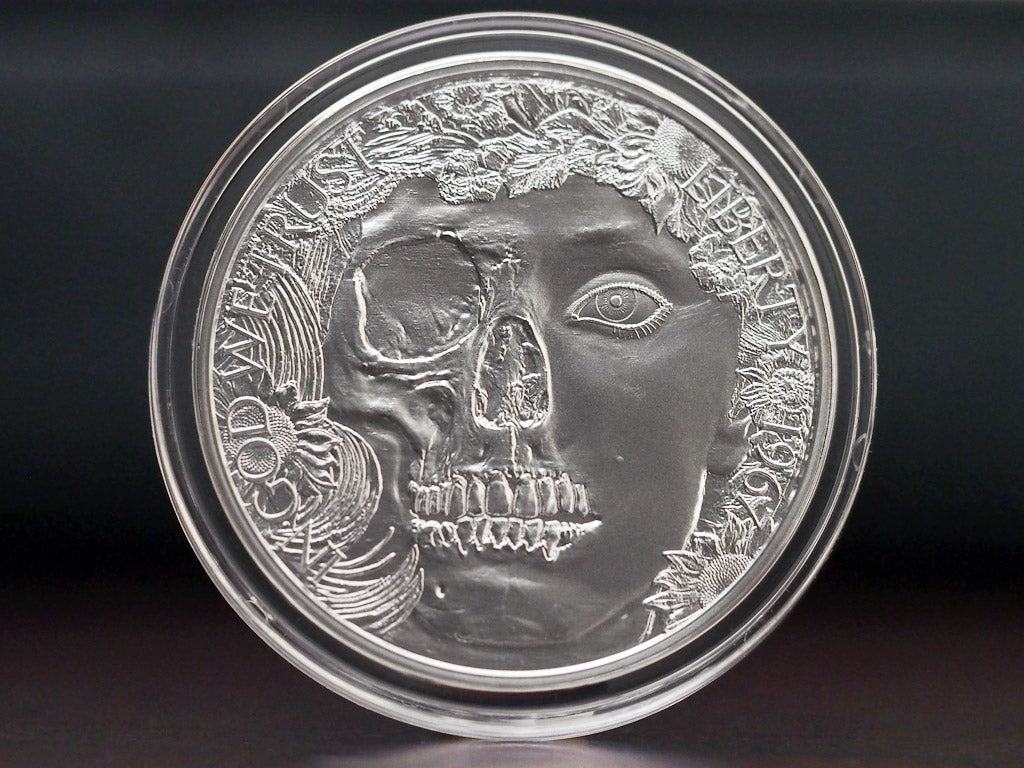 $45.50
$64.99
Solid Silver Hobo Coins Series III Coins
Hobo Coins in Solid Silver! Each coin is 1 troy ounce of .999 pure solid silver and are limited in quantity (only 200 of each will ever be produced). These coins will not be re-minted. Each coin comes with a protective capsule and a numbered authenticity card. 
Hobo Coins are die-struck coins that reimagine classic US coins with new designs.
Please note that Hobo Coins are not actual US currency or modified US currency coins, they are die-struck new coins at different sizes, weights, and with different art than actual US coins.